Explore exciting fishing TV shows and learn from the experts at Landed Fishing.
Experience the thrill of the Catch
We are thrilled to welcome you to Landed Fishing, a brand dedicated to sharing the joy and adventure of fishing.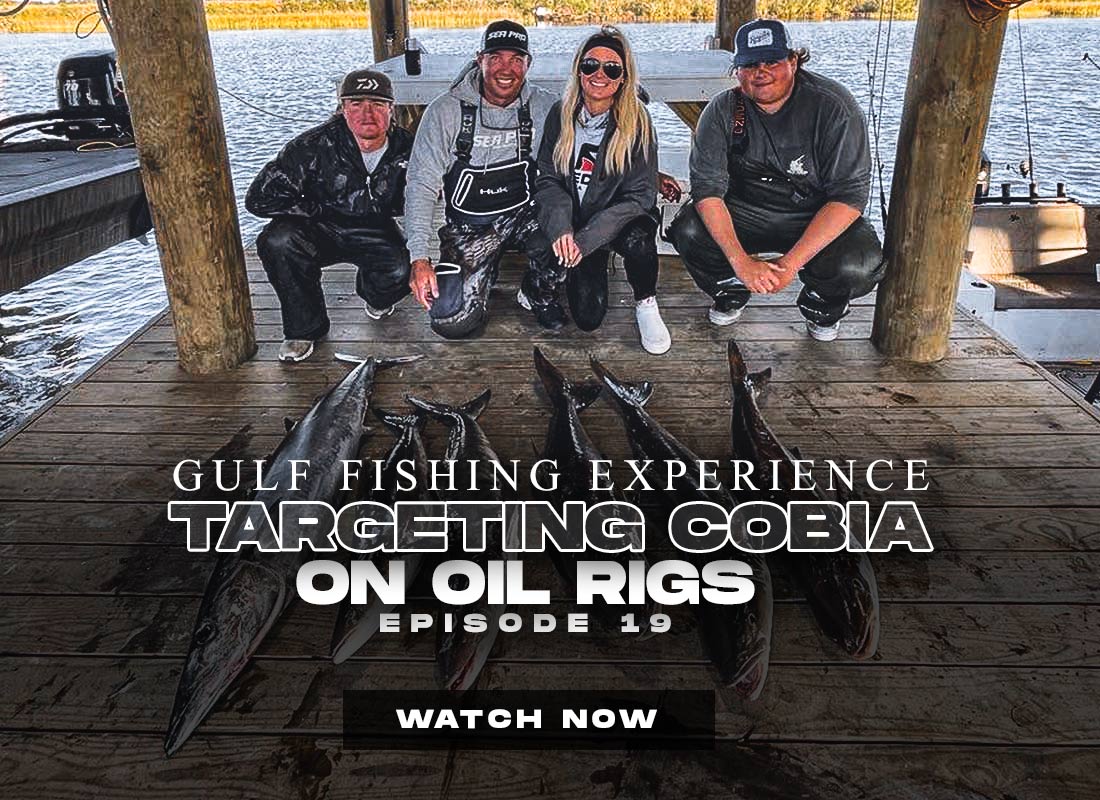 Our mission is simple, is to help you catch more fish, enjoy your time on the water, and connect with other fishing enthusiasts around the world.
Your ultimate destination for all things fishing. Whether you're a seasoned pro or just getting started, we offer top-quality gear, expert advice, and exciting fishing TV shows to help you make the most of your time on the water. We'll cover rods, reels, lures, fishing techniques and bait selection, and our fishing TV shows will inspire, educate, and at the very least, entertain, no matter your skill level.
We're passionate about fishing, and we're committed to helping you achieve success on your next fishing adventure. So come on in, and let's get started!
Watch the best anglers in the world showcase their methods and techniques on our exciting fishing TV show, featuring easy-to-follow video lessons that will have you on your way to becoming a successful fisherman in no time.
Join Us on the Ultimate Fishing Adventure
Epic Fishing Adventures ranging from Louisiana to Florida and all around the Gulf Coast.
Preparation is key to a successful day of Fishing.
It is knowing or being aware of the tides, weather fronts, wind speeds and location all come into play. Preparing your gear is a an often overlooked, yet vitally important part of a successful trip out fishing and also one of my favorite parts of the fishing trips.
The cast… the technique that takes the most practice.
Knowing where to cast the lure or bait is a big part of catching. Cast is all about control and tempo to make that perfect placement. When sight fishing learning multi ways to cast is key. You don't want to spook away that fish of a lifetime.
Experience Fishing Like Never Before
Reel Insights: Expert Reviews for the Perfect Fishing Product
We test and analyze every aspect of fishing gear and accessories, including performance, durability, and value. Our fishing product reviews are designed to give you a complete understanding of the product, so you can make an informed decision before making a purchase.
We also provide helpful tips and tricks to help you get the most out of your gear, from rigging and casting techniques to cleaning and maintenance. With Landed Fishing, you can feel confident that you're investing in the best fishing gear for your needs.
Hooked on Fishing: Sharing Our Passion
Landed Fishing is your ultimate destination for all things related to fishing, where we bring together a passionate community of anglers to share knowledge, tips, and insights. Our motto, "Hooked on Fishing: Sharing Our Passion," reflects our commitment to celebrating the art of fishing and providing our fellow enthusiasts with the latest techniques, gear reviews, and fishing show recommendations. Dive into our rich content and join us in our shared love for the great outdoors and the timeless pursuit of the perfect catch.
Landed Fishing TV brings you some of the most simple fishing styles that catch more fish.
Not every day has the perfect forecast or fishing conditions. We showcase to our viewers, how to fish in a variety of conditions, species and techniques. We provide anglers with the tools and tricks to make the best of every day on the water. We fish in all conditions and teach anglers how to do the same!